Your dreams have just come true! We have another new treatment coming to our cosmetic injectables clinic. Introducing our new Bioremodelling treatment! This injectable has been the hottest treatment to hit our shores in a while. Europe has had their hands on it for a few years now and has seen outstanding results.
What is this Bioremodelling treatment, and why is it superior to other cosmetic injectables?
The treatment contains pure, high-grade hyaluronic acid and is formulated without any synthetic additives. Unlike fillers and botox, the injectable improves the skin by restoring aged tissue through the stimulation of collagen and elastin, rather than just adding volume. The injectable can be used for the face, neck, décolletage, hands or knees and can last up to 6-9 months. Results can vary by patient and depend on your skin type and age. We can't wait to share this fantastic treatment with you!
What else is new at Illuminate Aesthetics?
Laser Genesis is another new treatment we have available at the clinic and will deliver beautiful, brilliant skin. Laser Genesis gently delivers heat to the problem area, addressing redness, fine lines, skin quality, and acne scars with no downtime!
How does it work?
The treatment uses gentle micro-pulses of laser energy to the skin, stimulating the body's process to activate collagen. Laser Genesis is excellent for helping the body to improve fine lines, wrinkles, and brown spots. It also addresses facial redness by targeting the excess microvessels and is ideal for treating the neck, chest and other body areas. Unlike other treatments, Laser Genesis is a gentle procedure. All you'll experience is gentle warming on your skin's surface, which is described as relaxing and therapeutic.
What results can I expect?
Over a series of six treatments, you'll notice a significant difference in the appearance of your skin. As the treatment is non-invasive, you may only experience slight redness afterwards. However, as this resolves within a few hours, you can resume sunscreen, makeup and other normal daily activities immediately after.
Cheers to our new treatments that will leave you looking incredible! xx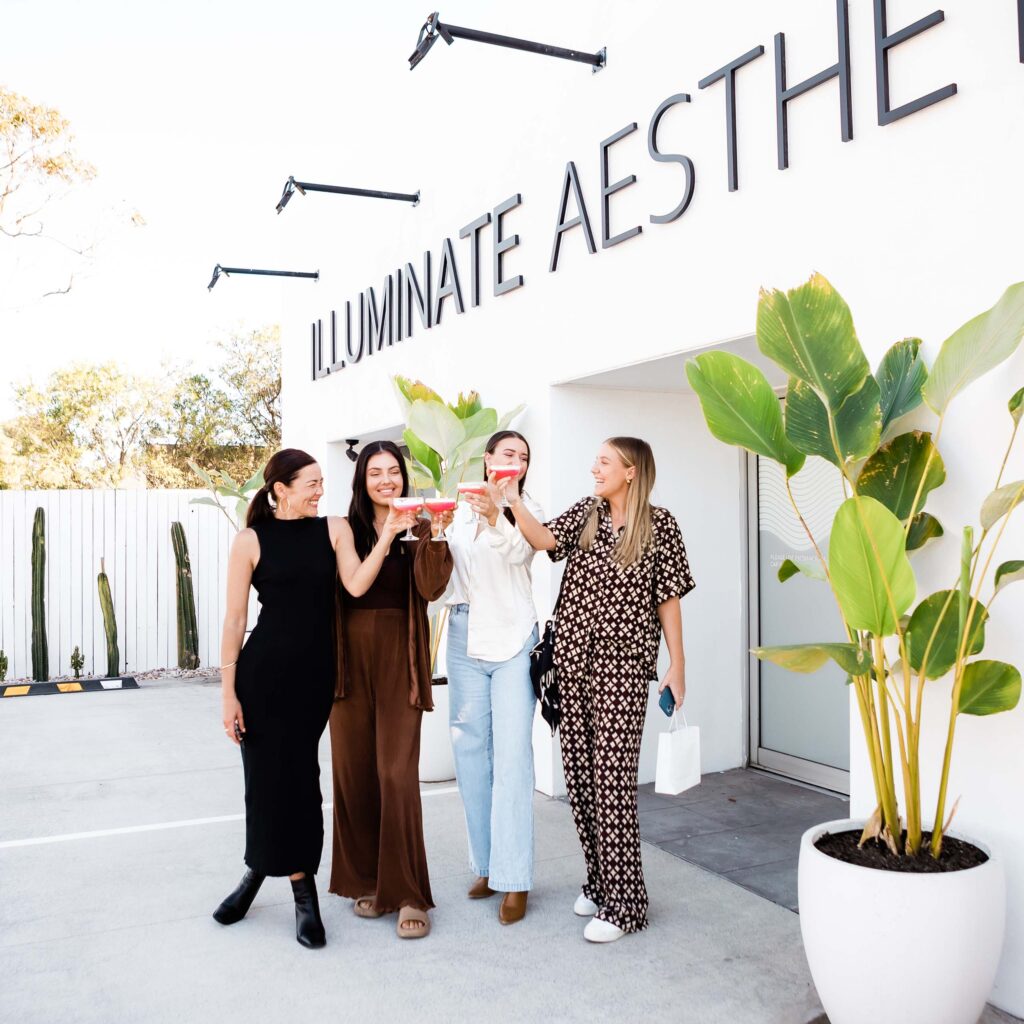 If you would like to learn more about Laser Genesis or Bioremodelling book an appointment or contact our friendly team today. 
Want to leave us a review? Click here!