Personalised Solutions For Your Skin and Body, with Customised Care and Real Results.
Based in Warana on the beautiful Sunshine Coast, our proficient team of registered nurses offer a variety of treatments, including anti-wrinkle injections, dermal fillers, body contouring and muscle defining, as well as state of the art skin laser treatments including skin, veins and pigmentation.
At Illuminate Aesthetics, we believe in developing genuine relationships, enabling us to better understand and fulfil your objectives through a customised treatment plan. Upon visiting our studio, we will make every effort to assign a consistent cosmetic nurse, either Steph or Chris, for each visit, demonstrating our commitment to your individual journey.
The registered nurses at Illuminate Aesthetics are driven to create results that meet your expectations.
Ready to embark on your journey with cosmetic treatments? Fill out your details below, and our team will reach out to schedule a complimentary consultation!
Our Sunshine Coast Cosmetic Treatments
"Our goal is to provide a positive approach to ageing, utilising our reputable cosmetic techniques."
Our team of registered nurses offers various procedures including cosmetic injectables, dermal filler applications, muscle defining and body contouring treatments. We place a high emphasis on forging authentic relationships, allowing us to modify our services to align with your individual objectives.

Our approach is to ensure a relaxed experience with a healthcare professional you can rely on. Following each treatment, we schedule a no-cost review after two weeks to discuss the results and provide post-treatment care and advice on ongoing maintenance if required.
Graduating from Bournemouth University in the UK in 2002, Steph achieved a Bachelors Degree in Nursing. Her back ground is in acute care including emergency, coronary care and procedural suites. Steph has an eye for detail and is dedicated to creating a personalised treatment plan that will deliver natural aesthetic results.  
Chris qualified as a Registered Nurse in the UK in 2002.  Since then he has gained clinical expertise in areas such as Emergency, Intensive Care, Surgical nursing and more recently Palliative care.  He has great passion and vision that has inspired his transition to cosmetic nursing, fuelled by an ambition to breakdown the barriers to male skin care and aesthetics.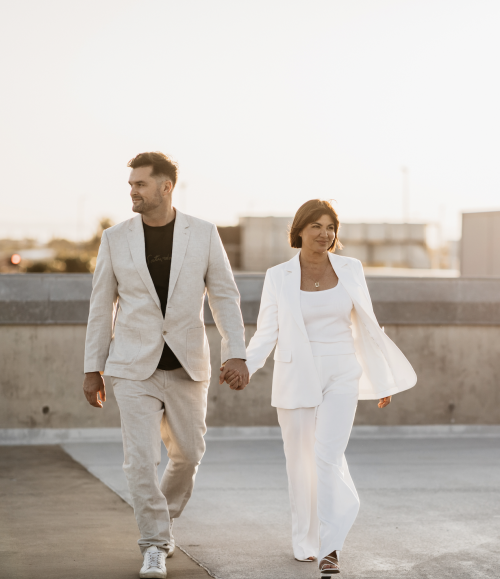 Start your cosmetic journey towards positive ageing...
 Fill out your details below and our team will be in touch to arrange a free consultation!
Follow us for your occasional dose of  inspiration, beauty innovations and all the latest news.
Stay in touch with all that's happening here at Illuminate Asthetics
for all the latest news, updates and promotions subscribe below.
I was so anxious to get the treatment I wanted but as soon as I walked into Illuminate Aesthetics Co, I felt instantly at ease & comfortable. I'm so happy with how my treatment worked out and have also really gained that extra confidence I was always missing.
"I have been seeing Steph for years, she is always professional and her attention to detail is a cut above the rest. Her work is a masterpiece and always makes me look and feel so much more youthful. You will not regret booking in to see Steph. She is the best."
"I have been seeing Steph for over 3 years now, every experience I have had with her is beyond amazing. She is without a doubt one of the most educated and skilled cosmetic injectors on the Sunshine Coast!"
Steph is amazing at what she does and always so lovely and welcoming. After every appointment at Illuminate Aesthetics, I leave with perfect results that I couldn't be happier with. Highly recommend! ⭐️
Steph is extremely professional her eye for detail is exceptional. I would highly recommend her.
Very happy with my results, Steph explains everything and is extremely professional. I would not hesitate in referring them to friends and family.
Steph is amazing! I always leave feeling fresh, highly recommended!
Oh wow!! I Am a very happy lady. Steph is the best. She gave me exactly what I wanted. Would recommend her to everyone. Thank you thank you Steph.